---

THE CABARET AT THE END OF THE WORLD
NOMINATED FOR FOUR NY INNOVATIVE THEATER AWARDS

Melody is nominated for Outstanding Full-Length Script and Original Music (along with Rebecca Hart). Choreographer Hettie Barnhill and Sound Designer John Salutz are also nominated.
Join us at the NYIT Awards ceremony in September!
​
---
Recent News...​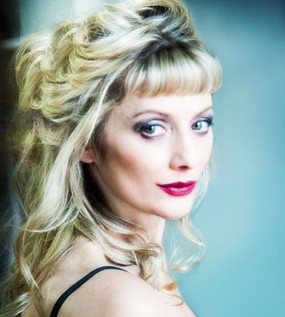 PULL YOURSELF TOGETHER! #soiree debuted at Lincoln Center: WaxFactory's new work, based on Chekhov's The Seagull played to a 300+ capacity crowd as part of Atrium360 at the Rubenstein Atrium.
Melody has joined the cast of
ASK FOR JANE,
an independent feature starring Cait Johnston, Alison Wright, and Chloe Levine. Principal photography has wrapped and the film will be released in 2018.
---