---

"Hilarious...Bates and Bilinkas complement each other in
perfect harmony...THE CABARET AT THE END OF THE WORLD is a delightfully over-the-top musical that can
also hit the audience with gut punches that are all
too real in our current political climate."
-- Ran Xia, Theatre Is Easy


---
Recent News...​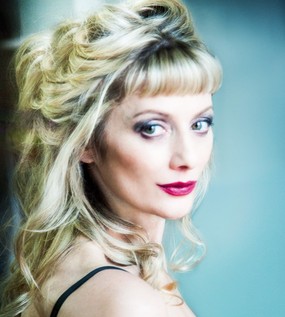 PULL YOURSELF TOGETHER! at Lincoln Center in August: WaxFactory's new work, which launches from Anton Chekhov's The Seagull will present a #soiree as part of Atrium360 at the Rubenstein Atrium. Melody (as #PauletteAngel) is joined by Bessie Award Winner Okwui Okpokwasili and others in presenting the next chapter in director Ivan Talijancic's fever-dream exploration of Checkov's masterpiece. The August 17 performance is free. More information here.
​This is what a playwright looks like. Melody is one of fifteen playwrights featured in Necessary Exposure: The Female Playwright Project. Following its spring 2017 exhibition at NYC's Dixon Place, the portrait and sound installation can be experienced here. ​
NAKED SPURIOUS on the international festival circuit: Glenn English's postmodern western starring Melody, Tyler Hollinger, and Hiko Ishiro was an official selection in Colombia's Festival de Cine de Bogota.​
---